Myroslav Shkandrij. REVOLUTION OR REACTION? UKRAINIAN NATIONALISM OF THE 1930s-1940s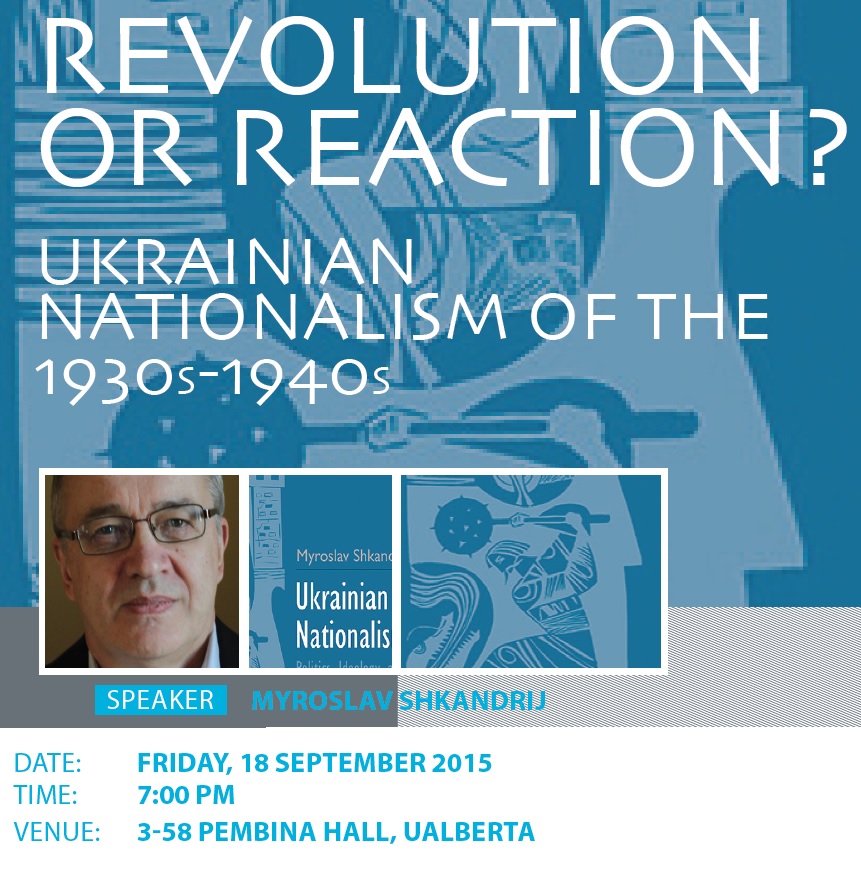 Professor Myroslav Shkandrij teaches Slavic Studies at the University of Manitoba. His recent books include: Jews in Ukrainian Literature: Representation and
Identity (Yale University Press, 2009) and a translation of Serhiy Zhadan's Depeche Mode (Glagolit, 2013).
Myroslav Shkandrij's most recent book, Ukrainian Nationalism: Politics, Ideology and Literature, 1929-1956 (Yale University Press, 2015), is an examination of the controversial movement associated with the OUN (Organization of UkrainianNationalists). It focuses on key events and ideologists and literary figures.
Sponsored by
Canadian Institute of Ukrainian Studies, Faculty of Arts
For further information, please call (780) 492-2972
4-30 PEMBINA HALL, UNIVERSITY OF ALBERTA • EDMONTON AB T6G 2H8 • CANADA
T 780 492 2972 F 780 492 4967, www.cius.ca , www.ukrainian-studies