Interview with Yuliya Kovaliv, Ukraine's Ambassador to Canada | "We value Canada's support of Ukraine's future membership in NATO"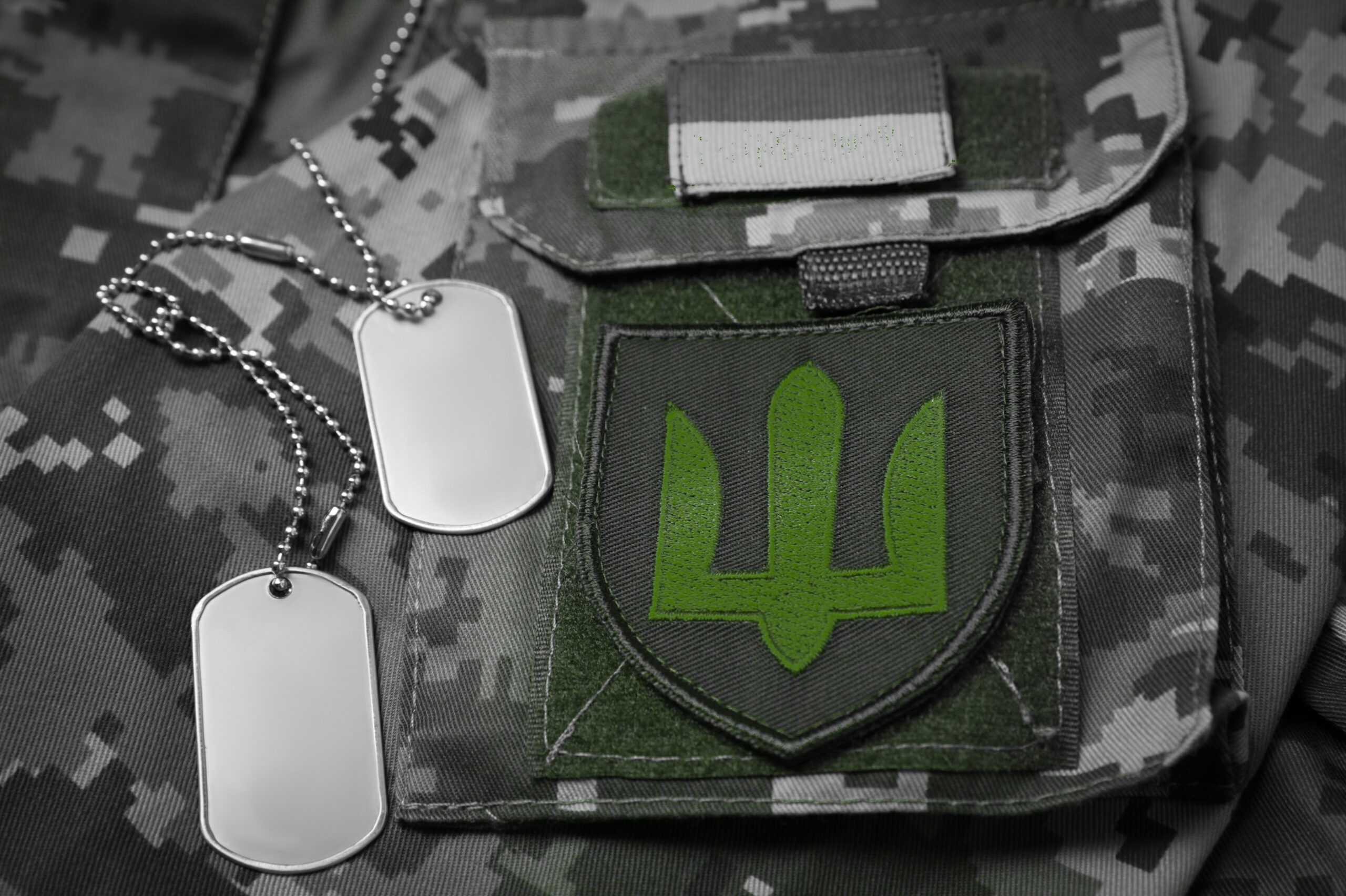 Artem Mamadzhanov: Earlier this year, in your presentation at Carleton University you mentioned global repercussions that stem from the war: growing food insecurity, erosion of international order, and challenges to nuclear safety. How does the situation look today? Have new repercussions emerged?
Ambassador Yuliya Kovaliv: It is a crucial question. Russia's illegal invasion of Ukraine revealed a lot of disturbing and "engineered" developments in the world. Not only did Ukraine and its resilience become visible and acknowledged, many areas were noticed where global action and improvement are needed. Moreover, a handful of international institutions established after the Second World War to preserve peace, work on global prosperity, and address climate change are no longer as functional as planned. The illegal Russian invasion showed the weaknesses and gaps in the international order that we will all need to address—food security and nuclear safety being only some of them.
I would specifically like to mention Russia's recent destruction of the Kakhovka water dam. It is an example of the environmental damage that the war has brought not only to Ukrainians but also to broader ecosystems. It was a terrorist attack against climate. It has already changed many areas in Ukraine and will have an environmental impact far beyond the country's borders.
As we look at human rights, unfortunately, the institutions created to protect them—including reputable ones such as the International Red Cross—do not actually work. Russia continues to hold and torture many Ukrainian prisoners of war in unknown circumstances. Fifteen months into the fighting, these people have not been attended to by any monitoring mission. Soldiers and prisoners whom we managed to exchange and bring home look as if they were deprived of food and tortured. You can readily find their pictures on the Internet. Then, there was the horror of Olenivka, an unthinkable crime when Russia deliberately destroyed the POW camp and killed over forty prisoners of war. In this context, we see that regrettably, institutions such as the International Red Cross—with a mandate to oversee and monitor the circumstances in which all the prisoners of war are kept—do not work. 
The fates of Ukrainian children, their illegal deportation and adoption, remain an unresolved problem. It is a part of the crime of genocide, and Ukraine is working to bring to justice all suspects and perpetrators. The International Criminal Court is also investigating. 
Many dimensions of this war have been shown to the world and have become a global concern, but Russia has not stopped. This brings all of us to face new challenges. Therefore, the need remains crucial for strong support of Ukraine and quicker decisions on supplies of weaponry. Ukraine needs to win this war. Its victory will be not only of one country against Russian occupiers but of all the democratic world against tyranny. Democracy is something that Ukraine shares with Canada and many other countries. And democracy is being seriously challenged now in the global context. The victory of Ukraine will help to sustain democracy.
Ukraine needs to win this war. Its victory will be not only of one country against Russian occupiers but of all the democratic world against tyranny
Mamadzhanov: Which fields of cooperation, apart from defence, are the most essential between Ukraine and Canada today? What do you think are the priorities for cooperation?
Ambassador Kovaliv: Defence, defence, defence, and weapons. Unfortunately, Putin listens only to the language of power. We all saw the failure of the previous attempts to negotiate a ceasefire or find diplomatic engagement with him. Putin has one ambition on his mind, which can be best defined as "Russia means the big Russian Empire." His attempts to colonize other countries need to be stopped—once and forever. In turn, Russians need to realize and understand that respect for the sovereign borders of other countries is paramount.
Russians need to realize and understand that respect for the sovereign borders of other countries is paramount
Ukraine is an independent state and a part of the European family. I am sure that following Russia's illegal invasion many more people in the world, and especially in the West, realized how different our countries are, how different our cultures are. They have come to understand Ukraine better; our country has become closer to them. All these changes can be observed in the decisions of the European Union to grant Ukraine candidacy status, or in the promising talks about Ukraine's NATO membership on the eve of the Vilnius summit. And, of course, increasing weapons supplies and ensuring the military victory of Ukraine are now high on the Western agenda. 
That being said, since the fighting is ongoing Ukraine also needs financial support. Its economy has shrunk, which is an inevitable development during wartime. The Canadian government's robust support to stabilize Ukraine's national budget is hard to overestimate. It has allowed the authorities in Kyiv to provide and cover the basic needs of many vulnerable people, including seniors, internally displaced persons, and all Ukrainians who have lost property, houses, and all their possessions. Another important contribution of the Canadian government, of course, is the humanitarian help for demining activity.
In future, we also hope that the Canadian government will participate in drafting security guarantees for Ukraine. Our ultimate goal is full-fledged NATO membership. However, before that happens the country still needs to be protected, which will become an essential engagement for all partners around the world.
Mamadzhanov: Ukraine is investigating different options to secure financial compensation from Russia for all the damage it has caused. What help do you expect from the Canadian government in that respect?
Ambassador Kovaliv: First, we believe that Russia has to pay for all the damage inflicted on Ukraine. The figures are really high. The latest estimation of the World Bank is 411 billion USD. All the Russian sovereign assets around the globe should not only be frozen, as they are right now, but transferred to Ukraine so that the country can rebuild itself.
We value Canada being the first to introduce national legislation that allows the seizure of Russia's sovereign assets and their transfer to Ukraine. Today the Canadian government is taking a look at two cases of Russian assets in light of that legislation. We also greatly value Canada's strong voice, among other Western partners, advocating that all Russian sovereign assets should be seized. In particular, Canada is consistently trying to influence those countries which harbour a huge number of Russian assets on their territory. This is really important.
In the future, we will also appreciate the engagement of Canada's private sector in rebuilding Ukraine. There is a huge need and a lot of room for various activities—an enormous endeavour, and active participation of Canadian businesses will be very welcome. From our side, we will try to provide the private sector with mechanisms of de-risking in Ukraine, including war insurance, some concessional financing, and government support. This is a field where we are also working closely with the federal and provincial governments in Canada.
Mamadzhanov: How has Canada been helping Ukraine with its ongoing counteroffensive? Has this help been sufficient or can anything else be done?
Ambassador Kovaliv: Above all, we greatly value Canada's help. Last year, it was valued at over C$1 billion. This year, Prime Minister Justin Trudeau recently announced another C$500 million in military support alone.
Canada participates in all the important international arrangements that deal with the supply of weaponry to Ukraine. Canada is a loyal and constant partner, including in the Leopard tank coalition and the fighter jets coalition. Also, it is a vocal advocate of providing Ukraine with air defence, armoured vehicles, artillery shells, and other weapons. We value this a lot. However, if we look at the realities in Ukraine, if we talk with our Minister of Defense and ordinary soldiers, it is clear that the demand for weapons remains high. To that, we need to add time pressure. Therefore, it is also important that all the commitments already made are delivered as soon as possible. I would say Ukrainians needed more weaponry yesterday, if not even six months ago.
I would say Ukrainians needed more weaponry yesterday, if not even six months ago
For months after the invasion started, the question of providing Patriot air defence systems was a hot topic. Today, they are irreplaceable in covering the skies of Kyiv and other major cities, in protecting civilians from ballistic missiles fired from Russia. But the provision of the Patriot took a while. It took a while for Ukraine to convince its international partners. The same goes for Leopard tanks. I hope these lessons will be learned. Right now, Ukraine is in urgent need of fighter jets. We hope to get them as soon as possible.
Mamadzhanov: On 11 July a NATO summit will take place in Vilnius, Lithuania. What can you say about Canada's position on Ukraine becoming a member of the alliance? How would you assess the relevance of Canada's efforts to bring Ukraine's army up to NATO standards—for instance, under the Operation Unifier training program launched in 2015 and recently extended till 2026?
Ambassador Kovaliv: Canada was among the first countries that started training Ukrainian soldiers in Ukraine back in 2015. Their program helped to train over 30,000 soldiers in accordance with NATO standards—before the escalated invasion commenced. During the first weeks of active fighting in this hot phase of the war, Canadian training helped Ukrainians to save lives and stop the Russian offensive. Today, we greatly value Canada's decision to continue this program, in particular through joining efforts with the UK and Poland. It's also worth mentioning that this program was expanded to engineering and other areas which are of significant importance for us.
If we look at it in detail, the change in Ukraine's armed forces from back in 2014–15 and up until now has been immense. We have built one of the strongest armies on the European continent. Our army has acquired real battlefield experience. Our army has learned how to use NATO standard weapons—and uses them very effectively. Considering this, we believe that becoming a NATO member is important not only for Ukraine but for other European countries as well. With its strong armed forces and experience of this war, Ukraine will become a pillar of the eastern flank of NATO. This is why all of Ukraine's neighbouring Eastern European and Baltic countries are very vocal when discussing how much NATO security will be improved after Ukraine joins the alliance.
We hope that the forthcoming NATO summit in Vilnius will be historic and that its participants will learn from the mistakes of the 2008 Bucharest summit. Ukraine hopes to get a clear signal on NATO membership. We believe that this signal is also essential for all NATO members.
We do know that decisions can be adopted rapidly by the alliance. We welcome Finland's recent accession to NATO and that Sweden is on its way. We also know that the illegal Russian invasion of Ukraine significantly reshuffled the security architecture on the European continent and beyond. Considering these circumstances, we believe it is really important for Ukraine and NATO to deepen their collaboration and do it fast.
We are looking forward to the NATO summit in Vilnius. We value Canada's consistent support of Ukraine's future membership in the alliance. We cherish high hopes for next week.