The University of Alberta will introduce a course on the Foundations of East European History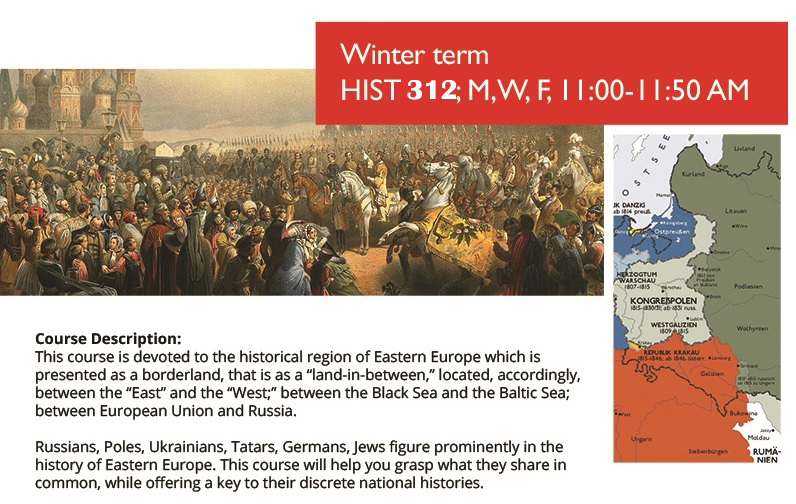 The subject of this course is the historical region of Eastern Europe, which is presented as a borderland, a "land between" East and West—between the Black and Baltic Seas; between the European Union and Russia.
Russians, Poles, Ukrainians, Tatars, Germans, and Jews figure prominently in the history of Eastern Europe. This course will help you grasp what they have in common, while offering a key to their discrete national histories.
The past is not an outdated antiquity in Eastern Europe. It is a living system of values, norms, and even institutions. It is also history in the making. The study of Eastern Europe will catapult you directly into the current politics of identity. The issue of historical legacy and its current re-interpretations will be discussed in parallel with the historical record.
Feature films based on historical events will be used extensively as a teaching tool in the course. Students will learn how feature films shape historical consciousness and collective memory; how they are used by those engaged in identity politics; how they represent and influence our relationship to the past.
Chronology: The course will begin with the so-called "Barbarian Age" and conclude with the advent of modern nationalism at the beginning of the nineteenth century.
Instructor: Prof. Volodymyr Kravchenko (ciusdir@ualberta.ca)